Anemos Kitchen
We prioritise over using organic and seasonal produce in our Kitchen. We invite you to taste fresh fruit and vegetables sourced from our own garden, which show prominently in our food. Our menu is enriched with the thyme scented meat of the island, seafood from the Aegean, our home-made preserves and other local and produce, as well as international cheese and cured meats.
Our Menu combines local and international touches with an emphasis on the Mediterranean food.
We take pride in our staff who are trained in the tourism industry and are experienced in the island's local foods and greenery. We hope you will enjoy our food inspired by local and international dishes and our hospitality.
Scenes from Our Restaurant

Open Buffet Breakfast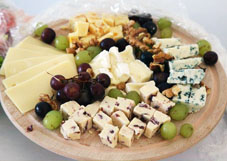 Our rich open buffet is a sure good start for a refreshing day on the island. The buffet starts at 08:30 and is a cornucopia of local and international cheese, cured meats, eggs prepared to your liking, freshly baked cakes, rolls and pastry, homemade preserves, precious Mediterranean olives, greens, as well as muesli and fruit for a lighter touch and more…
You may enjoy our breakfast al fresco, watching the valley below or in the restaurant area listening to jazz or classical tunes. The breakfast service is free for our hotel guests, although non-guests can also join in during less busier periods.
A-la Carte Restaurant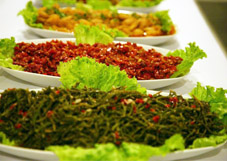 Our a-la-Carte restaurant serves until 18:00. On offer are delicious dishes that we strongly recommend, besides lamb and goat roast prepared on demand. We are certain that you will enjoy our delicious food with selected wines from the region and Turkey, by the pool, outside, or in the restaurant area.
We cater for group dinners and individual diners alike. Contact us for your group sit-down meals of up to 80 people, with fixed-menus that may include unlimited drinks.
Our restaurant offers room service for hotel guests, as well as picnic hampers in thermal bags, which you may take out to enjoy at the beach.

Bar & Lounge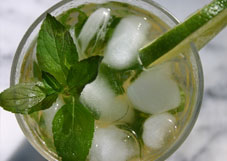 Enjoy a tipple tanning by the swimming pool, with the evening breeze before the dinner, or under the stars after your meal, with the nice villages of Bademli (Gliki) and Kaleköy (Kastro) on the one side and the Aegean and Samothraki on the other…
Our bar serves drinks until 02:00. You may enjoy our winelist that includes award wining wines from the region and Turkey; as well as cocktails such as Margarita, Mojito, Caipirinha or Pimm's; or go for shots or try with mixers, spirits including Jägermeister, Absinthe, Sambuca and St Germain. We enjoy adding drinks that come our way during our own travels in our list as well...
&nbsp