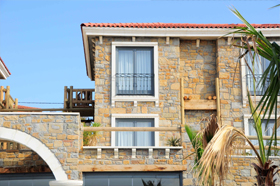 Anemos welcomes you with its 24 rooms, restaurant that serves delicious Mediterranean dishes, and relaxing pool. The design boutique hotel stands out with its combination of stone-based island architecture and contemporary urban interior design. Anemos aims at complementing Imvros tranquillity with a sustainable dynamism and comfort.
Let Anemos, the wind of Imvros, sweep you away from your daily routine, into the unspoilt beauties of the Aegean.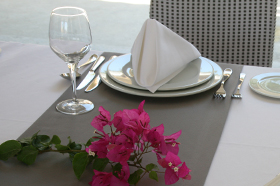 Our restaurant serves fish, seafood, meat and vegetarian dishes with an emphasis on Mediterranean culinary traditions. Hotel guests can benefit from our highly acclaimed open buffet breakfast free of charge, while the restaurant and the bar are open to all. We invite everyone to join us at our restaurant to enjoy our swimming pool and views over the hills.
&nbsp